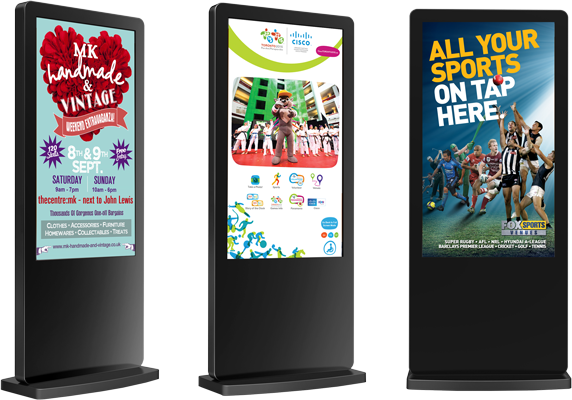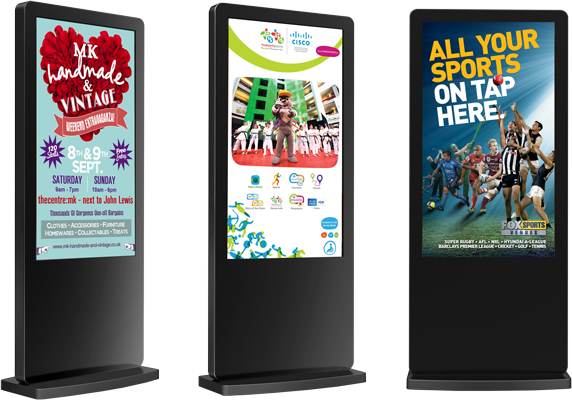 Digital Signage
Digital signage is a display device driven by a media player to present a variety of collective media.
There are three core types of Digital Signage:
1) Cloud based solution – A range of media players can be connected and are controlled by an online cloud based digital signage software as a service content management system.
2) LAN solution – The IP based media player is controlled via a computer network (internet or intranet) and displays the media on a connected screen instantly.
3) USB solution – The media player is built into the display device and updated via a USB stick.
Innovative solutions ensure the right message at the right time. We provide built-in capability to support customised applications and services through a wide array of system integrators and service providers.
Maximizing the impact of your message. We understand you and your audience expect impressive viewing experience, greater customization and flexibility, that is why we help you to build impactful signage solutions.
Innovative

Impact

The right message at the Right Time